BBA
The Bachelor of Business Administration (BBA) program provides a comprehensive basis for a career in business while being flexible enough to let you pursue areas that particularly interest you. It is designed to equip you with the skills and self-confidence to effectively manage and adapt to a wide range of competitive and constantly changing business environments.
The compulsory courses allow you to develop core business skills. You can then build on these by selecting specialist areas including Information Systems, Human Resources, International Business, Marketing, Banking and Finance. FBS Business School professors are industry acclaimed and our vast network of industry contacts means you can develop practical experience at some of the world's leading companies.
Own your experience. Define your impact.
FBS offers the world's most flexible full-time BBA program. Every moment you spend as a FBS student is spent building upon your existing academic backgrounds, bringing you closer to your goals. We are dedicated to ensuring that the return on your time and investment is unrivaled.
The FBS experience provides you with freedom: academic freedom, freedom to take risks, and freedom to define your impact in the world. Our multidisciplinary approach to problem solving empowers you with frameworks for freethinking and sound decision-making. You are also welcomed into a community of faculty, alumni, and peers who will open doors for you and proudly support your success—as if it were their own.
SEMESTER III
Human Resource Management
SEMESTER IV
Analytical Skills & Soft Skills – 3
Entrepreneurship & Leadership
Business Ethics & Corporate Governance
SEMESTER V
Advertising & Media Management
A Student would be free to choose any one stream of elective consisting of FOUR papers TWO papers each in V & VI semesters and should continue with the same elective in Semester VI also.
More than one Elective may be offered giving the choice to the students depending upon the feasibility of conduct of the Institution.
The COURSE offers FOUR electives
Banking & Finance (BF) EC- I
Marketing Management (MM) EC - II
Human Resource Management (HR) EC - III
International Business (IB) EC – IV
5 Years– BBA + MBA
FBS BBA+MBA program is unique and designed with focus of both left and right brains to meet the industry standards. The program makes students industry ready with the 21st century leadership qualities, blended with skills and education to make a difference in the world of business and beyond.
BBA+MBA program would provide an in-depth exposure to all areas of management and support areas like economics, statistics, environment, languages etc.
As a part of the curriculum, all the students are given opportunity to intern with leading companies. The students are expected to apply the knowledge that they have gained in the first three years of the FBS program through course work and experiential learning, to a real life problem-solving situation.
There is no exit option during the program. In every year participants have to meet the rigorous academic requirements to qualify for promotion to the next year.
Pivot. Change careers. Find your calling.
At FBS we align outcomes with aspirations by connecting students with incredible opportunities and the resources to make the most of them. Combine this with most responsive networks in the world and you'll see why our graduates lead the way in measures of employment success.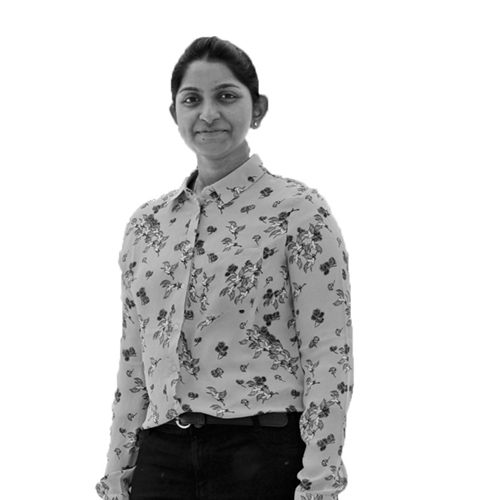 Program Structure:
First 3 year of UG and next 2 years of PG education at FBS are split into two stages; Stage I – 3 years UG and Stage II – 2 years of PG.
After 3 years of vigorous study of foundational disciplines, the students will pursue next two years along with the students of the Institute's 2-year Post Graduate Program – MBA.
BBA Course Structure Stage I
SEMESTER II
Statistics for Business Decision
SEMESTER III
Human Resource Management
SEMESTER IV
Analytical Skills & Soft Skills – 3
Entrepreneurship & Leadership
Business Ethics & Corporate Governance
SEMESTER V
Advertising & Media Management
MBA (Dual Specialization) Course Structure Stage II
Vijayawada MBA Fee structure: INR.5,50,000/- for 2 years.
SEMESTER I
Computer Applications in Management
Project Entrepreneurship and Small Business Management
Comprehensive Viva-voce (Industrial Visits and Subjects)
SEMESTER II
Human Resource Management
Production and Materials Management
Decision Support System and Management Information System
Lab for Statistical Packages on Business Decision
Project and Viva-voce (Exposure to Small and Medium Enterprises)
SEMESTER III
International Business and Export Management
Project and Viva– voce (Industrial Visits and Subjects)
Comprehensive Viva-voce (Industrial Visits and Subjects)
SEMESTER IV
Retailing and Rural Marketing
Business Policy and Strategic Management
Logistics and Supply Chain Management
Digital Marketing (Pathway)
Behavioral Science Experiments and Testing–Practical
Comprehensive Viva-voce (Industrial Visits and Subjects)
In addition to majors, FBS provides "pathways" to students who are interested in building expertise in emerging areas and evolving industries
LEADERSHIP & STRATEGIC MANAGEMENT
VENTURE CAPITAL AND PRIVATE EQUITY
FINANCIAL RISK MANAGEMENT
GLOBAL LOGISTICS & SUPPLY CHAINS