B.Com
Bachelors of Commerce (B.Com) in one of the India's Top Business School will be a great experience. We're ready and excited to support your unique pathway to high-level employability and a confident, business-savvy future.
We get you a strong foundation in enhancing your skill sets in global business & commerce knowledge, with a wide range of specialisation options, and extensive opportunities for 'hands-on' experience, active learning, interaction with the business community & Entrepreneurship development program .
Program Overview
A degree in commerce in FBS Business School provides comprehensive managerial & organizational skills along with ample knowledge in specific area on business & gets you industry ready. Your worldwide business & commerce journey starts here. A wide range of conjoint options are available.Take advantage of our international exchange with International Internships and industry placement opportunities, and handcraft your degree to launch your career in virtually any field, anywhere in the world.
The three-year, full-time program outfits understudies with a strong establishing in territories, for example, Accounting and Business Statistics, just as administration aptitudes and a worldwide outlook. Our Bachelor of Commerce joins hypothesis and practice to show you how organizations work. Nearby specialized improvement, you will pick up the basic reasoning and critical thinking aptitudes to apply your insight successfully in the business world.
Entrepreneurship Skill Development Program
FBS Business School motto is BE THE DIFFERENCE & we strongly believe in "Learn by Doing".
1.Entrepreneur Workshop
We organize guest lecture sessions by CEO's, business analysts & Founders of company to share their experience on their entrepreneurial journey & startup company to become a successful organisation.
2. International Internship
We conduct International Internship for our students overseas, mostly European Countries.
Set an exposure for International business platform & get ready for the global employability.
3. Industrial Visits
We organize Industrial visits & internships for students in top  & startup company to experience the industry culture, team building & network building. This industrial exposure will enhance the student ability & build the leadership skills.
SEMESTER I
Fundamentals of Accounting-I
SEMESTER II
Fundamentals of Accounting-II
SEMESTER III
Banking Theory & Practice
SEMESTER IV
Communication & Soft Skills-3
Entrepreneurship & Leadership
Accounting for Service Organisations
5 Years– B.Com + MBA
FBS B.Com+MBA program is unique and designed with focus of both left and right brains to meet the industry standards. The program makes students industry ready with the 21st century leadership qualities, blended with skills and education to make a difference in the world of business and beyond.
B.Com+MBA program would provide an in-depth exposure to all areas of commerce and management with support areas like economics, statistics etc.
As a part of the curriculum, all the students are given opportunity to intern with leading companies. The students are expected to apply the knowledge that they have gained in the first three years of the FBS program through course work and experiential learning, to a real life problem-solving situation.
There is no exit option during the program. In every year participants have to meet the rigorous academic requirements to qualify for promotion to the next year.
Pivot. Change careers. Find your calling.
At FBS we align outcomes with aspirations by connecting students with incredible opportunities and the resources to make the most of them. Combine this with most responsive networks in the world and you'll see why our graduates lead the way in measures of employment success.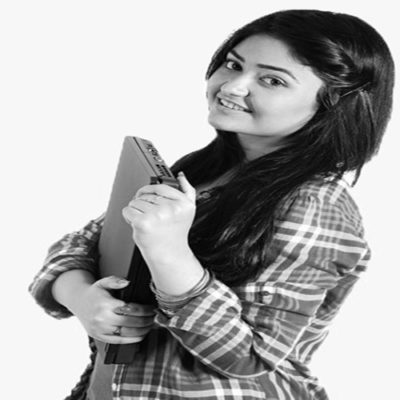 Program Structure:
First 3 years of UG and next 2 years of PG education at FBS are split into two stages; Stage I – 3 years UG and Stage II – 2 years of PG.
After 3 years of vigorous study of foundational disciplines, the students will pursue next two years along with the students of the Institute's 2-year Post Graduate Program – MBA.
B.Com Course Structure Stage I
SEMESTER I
Fundamentals of Accounting-I
SEMESTER II
Fundamentals of Accounting-II
SEMESTER III
Banking Theory & Practice
SEMESTER IV
Communication & Soft Skills-3
Entrepreneurship & Leadership
Accounting for Service Organisations
MBA (Dual Specialization) Course Structure Stage II
SEMESTER I
Computer Applications in Management
Project Entrepreneurship and Small Business Management
Comprehensive Viva-voce (Industrial Visits and Subjects)
SEMESTER II
Human Resource Management
Production and Materials Management
Decision Support System and Management Information System
Lab for Statistical Packages on Business Decision
Project and Viva-voce (Exposure to Small and Medium Enterprises)
SEMESTER III
International Business and Export Management
Project and Viva– voce (Industrial Visits and Subjects)
Comprehensive Viva-voce (Industrial Visits and Subjects)
SEMESTER IV
Retailing and Rural Marketing
Business Policy and Strategic Management
Logistics and Supply Chain Management
Digital Marketing (Pathway)
Behavioral Science Experiments and Testing–Practical
Comprehensive Viva-voce (Industrial Visits and Subjects)
In addition to majors, FBS provides "pathways" to students who are interested in building expertise in emerging areas and evolving industries
LEADERSHIP & STRATEGIC MANAGEMENT
VENTURE CAPITAL AND PRIVATE EQUITY
FINANCIAL RISK MANAGEMENT
GLOBAL LOGISTICS & SUPPLY CHAINS